APPLICATION PROCEDURE

Pay a special attention to fill in the form carefully and with all the required information (especially regarding email addresses) and respect the deadlines for application.
A Step-by-Step Guide to the Application Procedure
STEP

1.

Applicant from CNBCh UW (Host) >>
STEP
1.
Host is requested to send an e-mail to vpp@cnbc.uw.edu.pl with informations about the candidate. Please provide the following information:
– ID of the project conducted with the CNBCh UW infrastructure (ID is mandatory);
– name and surname of the candidate;
– name of the home university;
– duration of stay.
VPP Office sends to the Host login to online application. Host is requested to fill in all required information in English and upload Visiting Professor's documents :
Curriculum Vitae (pdf format);
List of most significant publications including list of all authors, full title, journal and pages, volume and the year of publication.
While fulfilling, the data can be saved – when application is completed – click the button "submit". Email with confirmation will be sent to you.
STEP

2.

Visiting Professor (VP) >>
STEP
2.
Candidate receive an email with notification that his/her application has been completed by Host.
VP is requested to:
– fulfill all informations and accept the following permissions:
Consent to the processing of personal data >>
– acknowledge with all documents in the tab Documents , especially with the rules regarding remuneration specified in Contract of mandate (§3).
Once application is completed, click "submit". Application will be submitted to evaluation of CNBCh UW Scientific Board. If some  data must be verified, please contact vpp@cnbc.uw.edu.pl.
STEP

3.

Scientific Board >>
STEP
3.
Scientific Board members receive an e-mail with link to login the Visiting Professor' evaluation form. Criteria of evaluation are specified in Project description. After filling all necessary fields, click the button "submit". After the process is completed by all Scientific Board members, application will be sent to VPP Office to calculate cost of the visit.
NOTE: Application form to evaluate the candidate is valid for 7 days after receiving an e-mail from VPP Office.
STEP

4.

VPP Office >>
STEP
4.
VPP Office calculate cost of the visit. Completed cost calculations  is submitted to the Director of CNBCh UW.
STEP

5.

Director of CNBCh UW >>
STEP
5.
Application is validated by Director. When the procedure is confirmed the Host and the candidate will receive a notification via email (either acceptance or refusal of the application). The list of approved candidates will be published on the www.vpp.cnbch.uw.edu.pl
Logistics and conditions
CNBCh covers the cost of:
Accommodation with breakfast of a Visiting Professor in a hotel specified by CNBCh UW up to a maximum value of 500 € gross per week;
round-trip travel up to a maximum of 1,200 € from Europe and a maximum of 2000 € for non-European countries;
Taxi airport/hotel/airport;
Lunch during working days.
In case of questions regarding logistics,  please contact:
vpp@cnbc.uw.edu.pl
During your stay
More information you can find at Welcome Point website.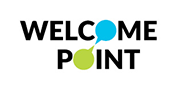 On the first day of arrival you are obliged to undertake mandatory trainings:
General Training (Safety and Health Training – OSH);
Work position training.
After your visit
Within one month after the end of the stay, the person indicated in the application as a Host must submit an online report on the activities undertaken by the Visiting Professor.
If the Director of CNBCh UW does not receive the final report within one month after the end of the Visiting Professor's stay, the Research Group / Specialized Laboratory account may be charged for the Visiting Professor's expenses.